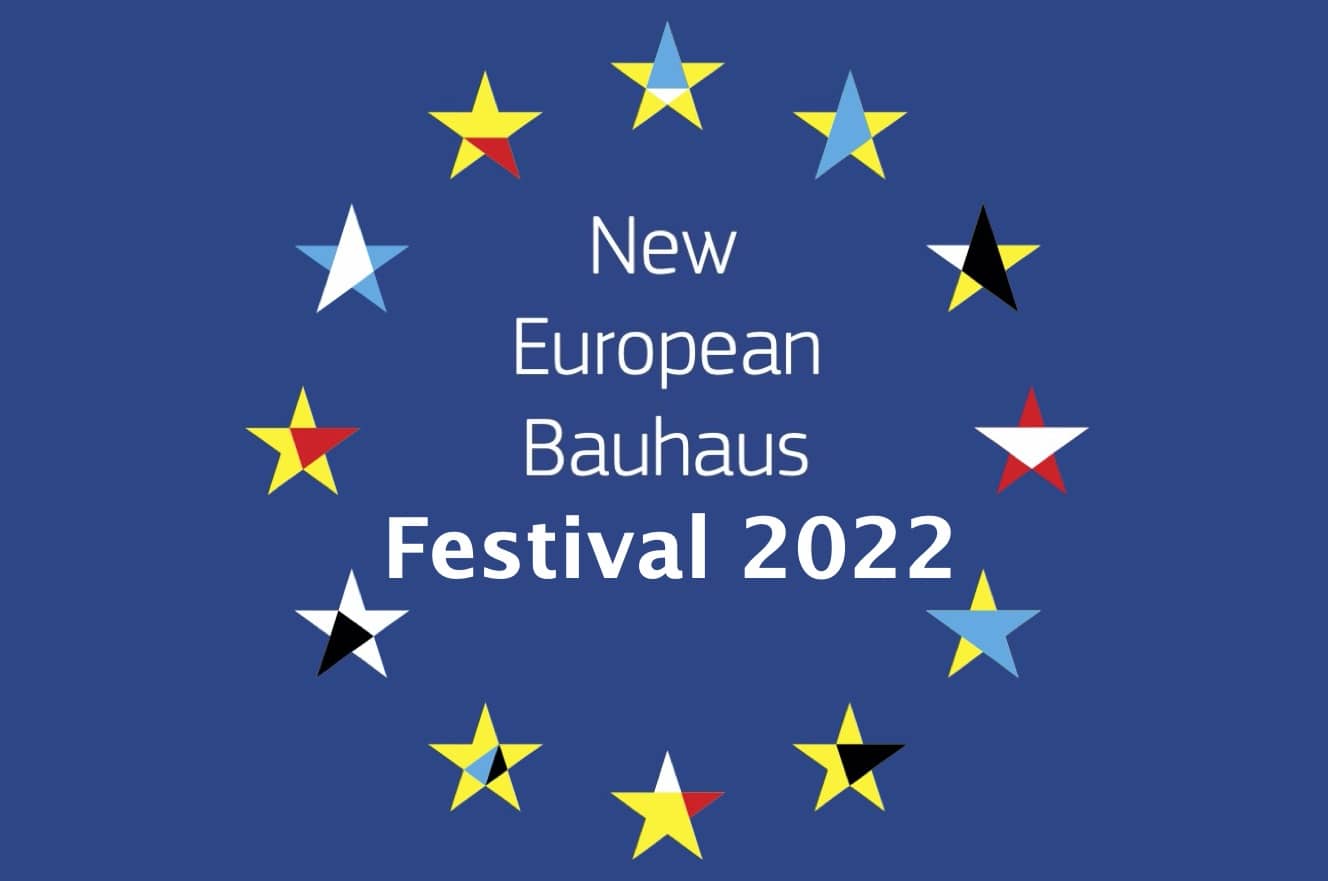 Presentations, performances, debates and exhibitions provide a positive message about embracing change in the built environment.
The first annual festival of the New European Bauhaus – a cultural initiative of Ursula von der Leyen (President of the European Commission) – took place in Brussels 9 – 12 June 2022. This ambitious programme and its recent festival recognises the built environment's centrality to creating climate neutrality, quality of life and social equity. Matti Kuittinen (Aalto University, coordinator of the Nordic Bauhaus programme) reflects on the festival, summarises its takeaways and applauds the mainstreaming of the New European Bauhaus.
A record concentration of arts, design and architecture
In the second week of June, Brussels and many other European cities celebrated the first festival of the New European Bauhaus – the cultural initiative for connecting the European Union's Green Deal for achieving climate neutrality with the arts, design and architecture. The festival finally gave a physical form to the somewhat ambiguous New European Bauhaus initiative. And it looked very promising. Imagine a cultural city festival mixed with an architectural expo, research project pitches and artistic performances, topped with continuous flow of speeches and panel discussions by leading thinkers, designers, scientists and politicians.
During the four-day event, a record-breaking number of over 500 hundred presentations, performances, debates and exhibitions took over conference venues, museums, parks and streets. Although the event was concentrated in Gare Maritime (the largest European wood construction project in 2020) and Mont des Arts (the historical museum hill), dozens of mobile exhibitions and other events spread across Brussels. This was the city's the largest exposure to design, arts and environmental science in its long history. But it was not only a treat for those in Brussels. There was wider geographical participation with many side events that spread the festival's messages and mood across Europe: from Cyprus in the south to Sweden in the north.
The programme of the festival included keynote speeches and panel discussions with a respectable list of names. International influencers like John Schellnhuber, the founder of Potsdam Climate Institute, environmental activist Hilda Flavia Nakabuye from Uganda, mayor Sergei Orlov of Mariupol of Ukraine, star architects Francis Kéré, Shigeru Ban and Rem Koolhaas, director Hans Ulrich Obrist of the Serpentine Galleries and Ruth Schagemann, president of Architect's Council of Europe are just some examples. In addition, the EU showed a strong commitment to the initiative, as Commissioners Mariya Gabriel, Elisa Ferreira, Kadri Simson and Johannes Hahn, president of European Parliament Roberta Metsola and Ursula von der Leyen herself took part in several events of the festival.
The big names did not steal the show. There was an emphasis on many bottom-up events and organisations. This helped to defuse previous criticism that alleged the New European Bauhaus was elitist. The hundreds of events involved a long and varied list of university research projects and start-ups, artists, musicians, dancers, historians, biologists and engineers – without forgetting non-humans participants in the performances, e.g. trees, micro-organisms and artificial intelligence. In some events, speeches were even translated simultaneously into body language by modern dancers.
Relief and inspiration
Since the New European Bauhaus was launched by Ursula von der Leyen in 2020, it has been difficult to imagine how this initiative would achieve success in embedding its values – sustainability, aesthetics and inclusion – into European living environments. This first festival was both a relief and inspiring.
It was a relief because it seems that the top-down initiative seems to be transforming into a genuine movement that has spread rapidly across the cultural communities of Europe and has created a manifestation of those values. In less than two years after the initial call, it has attracted some 500 organisations across the European Union to become partners with the New European Bauhaus.
It was inspiring because the examples displayed in the exhibitions and festival events presented true diversity in terms of their multi-disciplinary approach, their coverage of the New European Bauhaus values as well as in their spread across Brussels and beyond.
The New European Bauhaus seems to follow the traditions of its legendary benchmark, the Staatliches Bauhaus in early 20th century Germany. Boldness, creativity, inclusion, political and cultural activism – this recipe led into premature closing of the original Bauhaus movement by the Nazi regime of 1930´s. Hopefully the EU´s new approach to a Bauhaus culture will bear fruit much longer than its fore-runner.
Anybody out there?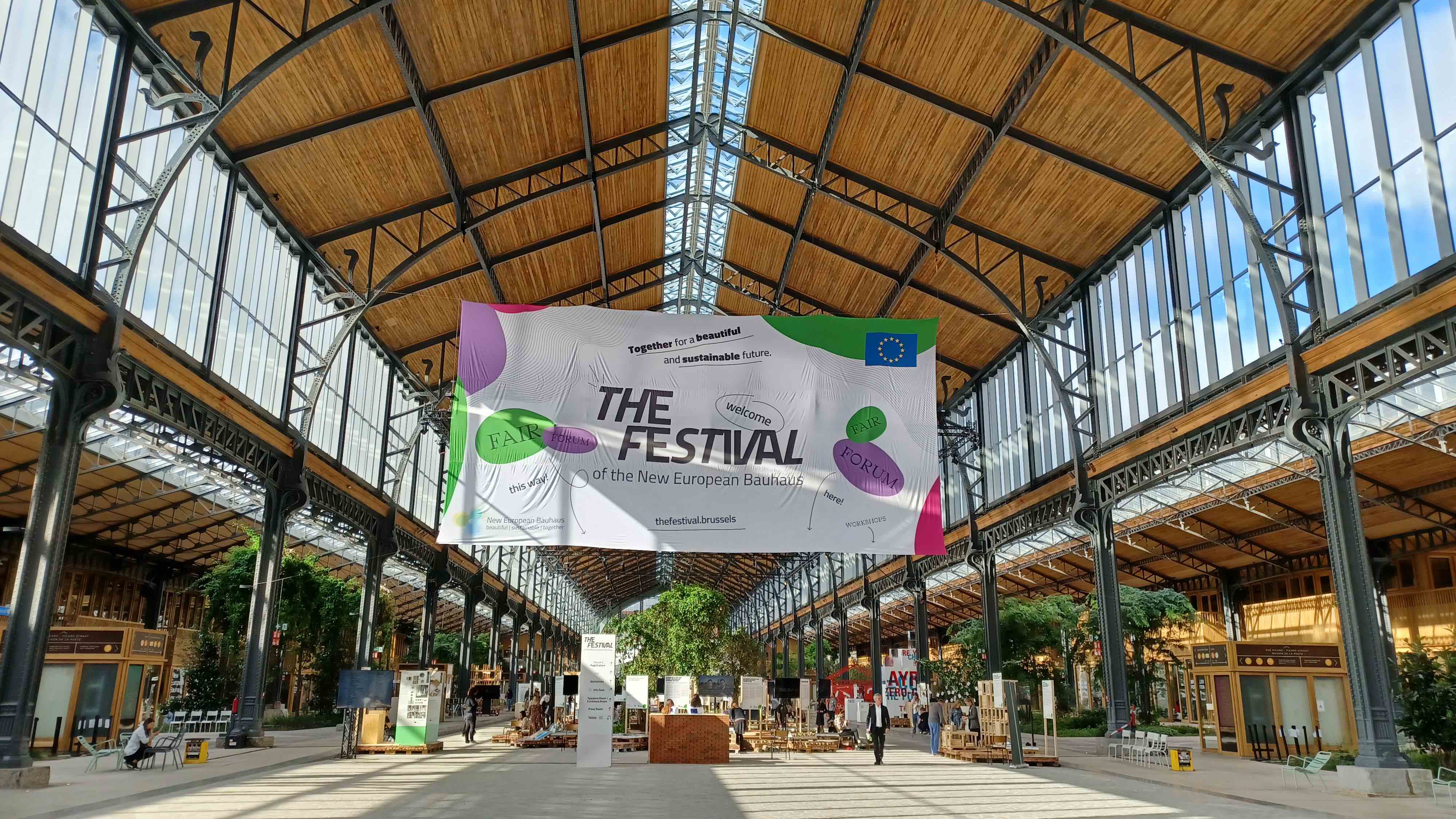 In the beginning of the event, most of the sessions of the main event were 'sold out'. However, there were many empty seats, perhaps due to the rising wave of infections or simply the new ways of working from home. As the event was streamed live, it is may have been temptingly easy (even for those in good health) to cancel participation on site, and just follow the stream from the comfort of one's own sofa.
There's nothing wrong with that. Blaming the online audience for not attending the event onsite would be most inappropriate, as travelling-related emissions should not be encouraged. This shift in event participation behaviour may be a permanent one, and it will take time before the "new normal" can be taken into account in the budgeting for venues, personnel or coffee.
Festival takeaways
The events offered much more than was possible to follow or to digest. This overflow of science and culture did not leave visitors cold. Many previous discourses about the climate emergency only present the negative side, so this festival and the New European Bauhaus movement are notable for providing a positive sense of engagement and demonstration of what is both possible and desirable. This festival has created high expectations for the initiative and its next steps.
A set of positive messages accompanied by policies and strategies involving deep change is to be applauded. Time will tell how deeply the ideals of the New European Bauhaus will be embedded into the policies of the EU. Already now they seem to resonate in the hearts and minds of thousands of designers, builders and scientists who have committed themselves to the initiative and are about to make it a genuine bottom-up movement.
After the event, there is a sense of hope. Arts, design and architecture have potential for making it easier for us to relinquish old habits and embrace living and building within the boundaries of our planet.
Email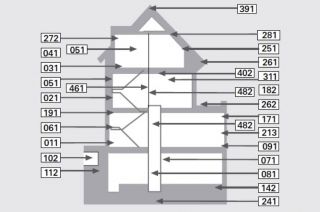 Previous article
Lessons from the Swiss Impulse Programme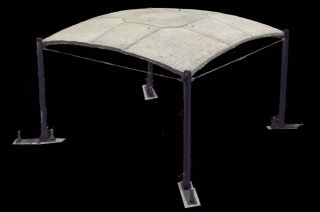 Next article
How R&D is Reducing the Use of Concrete