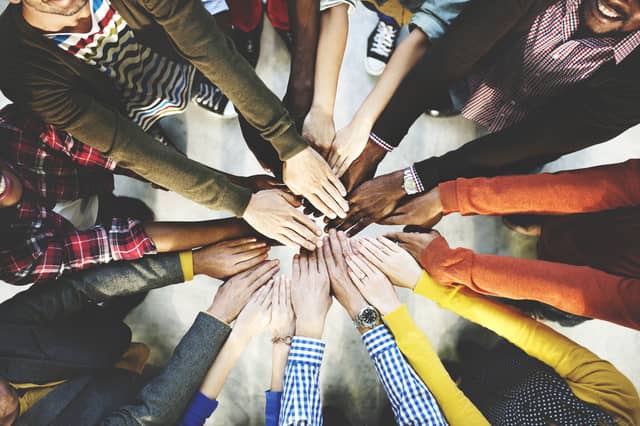 By Sarah J. Darby (Oxford University, UK)
It is time for COP-26 to move away from arguing about carbon offset arcana and technological fixes to establishing a culture of practice and learning, with regional forums to support local action in providing shelter, food, water, business and communications. Capability addresses the questions of 'how' by creating practical solutions and carries with it public support for a liveable future.
Thousands of person-years of research, activism, organisational and diplomatic effort went into reaching the Paris Agreement at COP-21 in 2015, arguably the 'end of the beginning' of a global response to global heating. The politics of agreeing on goals and liabilities ensured that it would be a slow process. Now we and our descendants face, urgently and above all, the 'How?' questions: given the nature of this (wicked) problem (Levin et al., 2012) how do we address it with the people and resources available?
At COP-26, there are the three themes of mitigation, adaptation and finance that were covered in the Paris Agreement and a new one, 'working together': 'accelerating collaboration between governments, businesses and civil society to deliver on our climate goals faster' (UK Government, 2021: 13). This feels like progress of a sort. Billions of people – half of them city-dwellers – are already working to improve their living conditions, with variable outcomes; they are not waiting for the Paris Rulebook to be complete. Climate change response needs to happen fast, in a world riven with tensions and inequalities, and it needs to happen at the same time as meeting needs set out in the Sustainable Development Goals. To carry out a low carbon transition at speed, without massive social damage (Skølsvold and Coenen, 2021) only begins to seem feasible once national and international policy focuses on local action, skilling and participation. There has to be a shift from natural sciences and economics to the people without whom there will be no ecologically durable and socially just solutions.
The concept of capability provides a way of responding to need that starts from what people are able to do as well as what they have: social arrangements as well as individual capacities. For example, the rights to speak freely, vote and gain access to public goods as well as the abilities gained from health, temperament and earning ability (Sen, 1999). The concept is open to many interpretations (e.g. Nussbaum, 2003; Andrews et al., 2015) but there is a shared emphasis on making the most of human resourcefulness in an unequal world. From a capability standpoint, inequalities must not be ignored. In a city, for example, moving to decentralised renewables-based energy systems via purely technocentric planning may offer indirect benefits from lower carbon emissions and cleaner air to everyone, but the direct benefits will largely go to people who own the supply, demand and storage assets. In increasingly sophisticated urban infrastructures, many people could be progressively disadvantaged through living and working in low-quality buildings, with limited social networks and low levels of digital access and literacy. The 'smarter' or more sophisticated the system, in such a scenario, the further they would be left behind (Banks and Darby, 2021). Even if some individuals and organisations showed capability, the system itself would be failing.
For capability in tackling climate change, systems as a whole – people and their technologies – must be able to integrate new patterns of demand and supply, and city governments must be able to do this for interlocking infrastructures and the people who create, operate, repair and replace them. Building public support and involvement for building retrofit and low-carbon heating or cooling, for example, cannot be done without taking capability seriously. These changes will not happen if they leave people unable to meet their basic needs and they will only be able to do this if they have resilient physical and social infrastructures, including accountability and channels for rapid learning.
As we head for the 2030s, public support and involvement will become more and more vital. It is worth listening to the UK's Committee on Climate Change on this: it is a body that has perhaps analysed the prospects for implementing a zero-carbon transition more thoroughly than any other. Its priority recommendations for the Government cover the need to consider setting up dedicated delivery bodies, a public engagement and empowerment strategy, more support for local government through resourcing, guidance and reforming the planning framework, and integrating adaptation into policy (CCC, 2021). These recommendations are for the UK but are surely applicable more widely.
References
Andrews, M., Pritchett, L. & Woolcock, M. (2017). Building State Capability. Oxford: Oxford University Press. https://library.oapen.org/handle/20.500.12657/31857
CCC. (2021.) Joint Recommendations: 2021 Report to Parliament. UK Climate Change Committee. https://www.theccc.org.uk/wp-content/uploads/2021/06/CCC-Joint-Recommendations-2021-Report-to-Parliament.pdf
Banks, N. & Darby, S.J. (2021). A capability approach to smart local energy systems: aiming for 'smart and fair'. Proceedings of the European Council for an Energy-Efficient Economy Summer Study, Paper 5-105-21.
Levin, K., Cashore, B., Bernstein, S. & Auld, G. (2012). Overcoming the tragedy of super wicked problems: constraining our future selves to ameliorate global climate change. Policy Sciences, 45(20), 123-152.
Nussbaum, M. (2003). Beyond the social contract: capabilities and global justice. An Olaf Palme lecture, delivered in Oxford on 19 June 2003. Oxford Development Studies, 32 (1), 3-18.
Sen, A. (1999). Development as Freedom. New York: Oxford University Press.
Skølsvold, T.M. & Coenen, L. (2021). Are rapid and inclusive energy and climate transitions oxymorons? Towards principles of responsible acceleration. Energy Research & Social Science, 79, 102164.
UK Government. (2021). COP26 explained. https://2nsbq1gn1rl23zol93eyrccj-wpengine.netdna-ssl.com/wp-content/uploads/2021/07/COP26-Explained.pdf
Email
Read also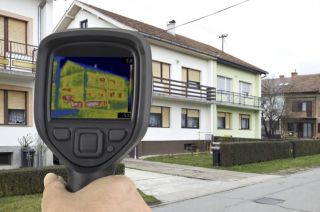 Previous article
New Approaches to Building Regulations Needed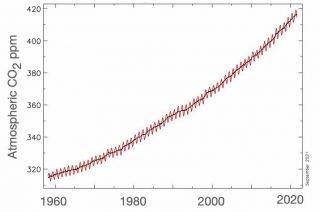 Next article
COP-26: Stopping Climate Change and Other Illusions