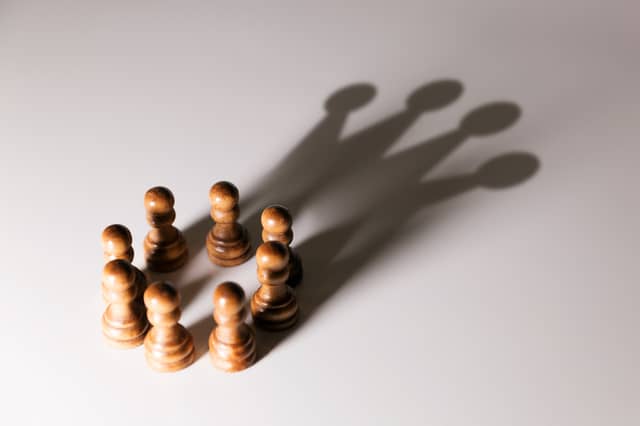 By Linda K. Westman (University of Sheffield, UK)
Will cities play a key role at COP26 in Glasgow? This commentary examines three arguments about the importance of cities in delivering effective global climate action. Each argument is developed in relation to the negotiating position and political strategy of the UNFCCC Local Government and Municipal Authority (LGMA) constituency (LGMA, 2019).
"Cities have a key role to play in ensuring that COP26 leads to transformative climate action and a green and just recovery".


(C40, 2021)
The above quote from C40 demonstrates a familiar narrative of cities in international climate action. In the past decade, set against the near-paralysis of international negotiations and the slow progress of national governments, cities have emerged as a source of hope and agency.
1. Cities can raise global ambitions
A common argument is that cities are already taking climate action. As urban areas already are experiencing the impacts of climate change (Hoegh-Guldberg et al., 2018; Revi & Satterthwaite, 2014), many Mayors have adopted programs of adaptation. Municipalities are also depicted as innovative, able to adopt and implement ambitious decarbonization targets and contribute to raising global ambitions (Rosenzweig et al., 2010; Watts, 2017). In UNFCCC negotiations, the LGMA mobilizes this argument to stress that including local government will enable progress in the global agreements. Ahead of COP26, this agenda is represented by the motto 'Multilevel Action COP'. Multi-level governance, originally conceived as a concept that describes sharing of authority across scales and sectors, is strategically deployed to advocate for inclusion of municipal authorities in UNFCCC processes. While some cities have developed far-reaching climate plans, the majority of targets adopted by cities in the EU – seen as global leaders – fail to reach the levels required by the Paris Agreement (Salvia et al., 2021). In addition, many municipal climate plans have no credible strategy for implementation (Millard-Ball, 2012; Olazabal & De Gopegui, 2021). Not all cities contribute to higher global climate ambitions, but this argument is a central part of a political strategy to create leverage for cities in domestic politics. The objective, in many cases, is for cities to gain a stronger position in relation to national governments, to advocate for adoption of plans by governments that resist climate action or to advance financial or political decentralization (e.g. authority to raise funding or make decisions).
2. Cities are indispensable to global emission reductions
Another familiar argument is that action in cities is crucial, because a significant share of global GHG emissions are attributable to urban areas (Crippa et al., 2021). The LGMA uses this entry point to argue for local government to be included in key UNFCCC negotiations, such as in the formulation of Nationally Determined Contributions (NDCs). The LGMA argues that NDCs can be ramped up by including the voices of progressive local authorities and by recognizing existing contributions of local governments. A key political strategy linked to this argument is to direct significant attention to carbon accounting. Organizations that represent municipal interests in international climate politics (e.g. C40, ICLEI, or CDP) devote much time to developing strategies of emission monitoring and reporting. In the context of global climate targets, what is not counted does not count. However, this also means that resources are channelled towards carbon administration, rather than towards efforts to actually deliver action in cities. Actions that become labelled climate interventions (e.g. public transport or waste management) were central to many municipal agendas long before carbon management was a concern. While carbon accounting may not necessarily detract from ongoing efforts, "it is doubtful that the mere act of quantification can enable or empower action at the local level" (Westman & Castán Broto, 2021, p. 539).
3. Cities are the right 'level' of action
A third well-known argument is that cities are the appropriate arena for climate action, as decisions in urban areas are sensitive to preferences of citizens and aligned with local needs. This argument builds on a tradition of thinking introduced through Agenda21 (the document adopted at the UN Conference on Environment and Development in 1992), which framed the local as the correct arena for sustainable development. In terms of political strategy, the success of city networks and the LGMA constituency in framing the urban as an effective entry point for climate action is linked to multiple phenomena, such as the impacts of urbanization on the global environment and the consolidation of an urban international policy agenda (Parnell, 2016). Yet, while it is clear that many climate-related decisions can be effectively implemented in cities, there is no single 'right level of action'. For example, we could equally argue that provinces (in charge of key policy decisions in many countries) or communities (closer to the people) are the right arenas for climate protection.
The UNFCCC negotiations are shaped profoundly by political manoeuvring. Strategic positioning involves not only fault lines and coalitions between the parties of the convention (nation states), but also between non-state actors. Whether or not constituencies, such as the LGMA, are able to influence the negotiations depends on the effectiveness of these games. A positive interpretation is that the LGMA constituency so far has been relatively successful and that COP26 constitutes a new opportunity for cities to claim a seat at the negotiating table. A more critical perspective is that political strategy aims primarily at creating access and recognition in political processes, rather than at realizing just and transformative action in cities.
References
C40. (2021). 5 ways cities can influence COP26. C40. https://www.c40knowledgehub.org/s/article/5-ways-cities-can-influence-COP26?language=en_US
Crippa, M., Guizzardi, D., Pisoni, E., Solazzo, E., Guion, A., Muntean, M., Florczyk, A., Schiavina, M., Melchiorri, M., & Hutfilter, A. F. (2021). Global anthropogenic emissions in urban areas: patterns, trends, and challenges. Environmental Research Letters, 16(7), 074033.
Hoegh-Guldberg, O., Jacob, D., Taylor, M., Bindi, M., Brown, S., Camilloni, I., Diedhiou, A., Djalante, R., Ebi, K. L., Engelbrecht, F., Guiot, J., Hijioka, Y., Mehrotra, S., Payne, A., Seneviratne, S. I., Thomas, A., Warren, R., & Zhou, G. (2018). Impacts of 1.5ºC Global Warming on Natural and Human Systems. In Global Warming of 1.5°C. An IPCC Special Report on the impacts of global warming of 1.5°C above pre-industrial levels and related global greenhouse gas emission pathways, in the context of strengthening the global response to the threat of climate change, sustainable development, and efforts to eradicate poverty. https://www.ipcc.ch/sr15/chapter/chapter-3/
LGMA. (2019). Shifting gears to boost multilevel climate action. LGMA. https://www.cities-and-regions.org/cop26/
Millard-Ball, A. (2012). Do city climate plans reduce emissions? Journal of Urban Economics, 71(3), 289-311.
Olazabal, M., & De Gopegui, M. R. (2021). Adaptation planning in large cities is unlikely to be effective. Landscape and Urban Planning, 206, 103974.
Parnell, S. (2016). Defining a Global Urban Development Agenda. World Development, 78, 529-540. https://dx.doi.org/10.1016/j.worlddev.2015.10.028
Revi, A., & Satterthwaite, D. (2014). Urban areas. In AR5 Climate Change 2014: Impacts, Adaptation, and Vulnerability. Cambridge University Press.
Rosenzweig, C., Solecki, W., Hammer, S. A., & Mehrotra, S. (2010). Cities lead the way in climate–change action. Nature, 467(7318), 909-911.
Salvia, M., Reckien, D., Pietrapertosa, F., Eckersley, P., Spyridaki, N.-A., Krook-Riekkola, A., Olazabal, M., Hurtado, S. D. G., Simoes, S. G., & Geneletti, D. (2021). Will climate mitigation ambitions lead to carbon neutrality? An analysis of the local-level plans of 327 cities in the EU. Renewable and Sustainable Energy Reviews, 135, 110253.
Watts, M. (2017). Cities spearhead climate action. Nature Climate Change, 7(8), 537-538.
Westman, L., & Castán Broto, V. (2021). Transcending existing paradigms: the quest for justice in urban climate change planning. Local Environment, 26(5), 536-541.
Email
Read also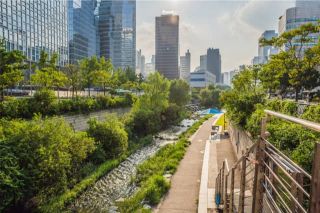 Previous article
COP-26: Make Nature-Based Solutions a Top Adaptation Priority