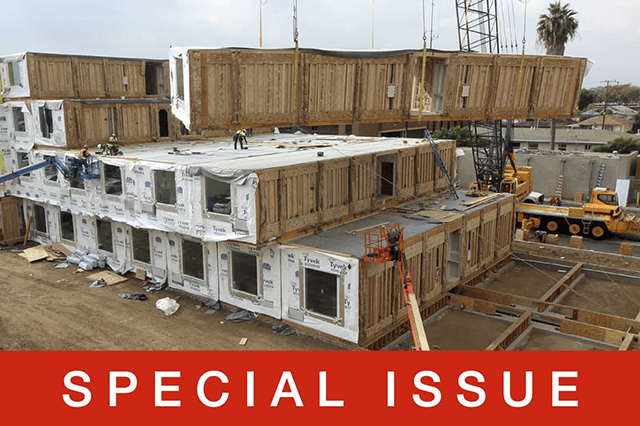 This special issue investigates the broader implications and consequences of MMC over the life of the building - for both civil society and the construction industry.
Modern methods of construction (MMC) are being promoted as a solution to the perceived failings of the construction sector. The narrative is notably characterised by a strong pro-innovation bias. This special issue examines the assumptions underpinning the prevailing 'presumption in favour' of MMC. Evidence is offered about the externalities which lie beyond the narrowly-defined construct of productivity.
Guest editor: Stuart D. Green
Very little evidence exists on the implications of MMC for the material fabric of the built environment. There is also a recurring reluctance to investigate and learn the lessons from previous attempts at the industrialisation of construction. This is of particular concern within the context of housing, although it applies equally to other sectors. A lack of data exists on the implications of MMC for the performance and longevity of buildings, and their ability to respond over time to shifting societal and occupant needs. The durability and adaptability of buildings are of central importance for resource consumption and for the achievement of a net-zero carbon economy. Further concerns relate to environmental performance and occupant wellbeing. Even more importantly, significant concerns remain regarding the implications of MMC for fire safety.
This special issue initiates an important discussion about MMC in its various forms (pre-manufactured value, offsite, industrialised construction, etc). In particular, whether the existing evidence base and research focus have been too narrow and need to be broadened in order to better understand and evaluate the implications of MMC. Is the research community investigating the appropriate questions about MMC and pursuing the interests of wider society? Is the current regulatory regime adequate to identify and reduce new risks?
The safety of the building in use and the potential risks to occupants are vital issues. Meacham's paper focuses on the fire performance and regulatory considerations associated with MMC. He argues that the adoption of MMC presents challenges to traditional building regulatory approaches. Particular attention is focused on the void spaces between prefabricated components, and especially those that exist between prefabricated modules. This paper deserves to be read widely, and its recommendations need to be actioned.
Dowsett et al. take a broad interpretation of MMC as comprising one of many possible constituent technologies of the Fourth Industrial Revolution. They argue that current debates are often dominated by notions of top-down 'technological prediction'. Instead, they offer a co-creation approach using scenario-planning rooted in the tradition of storytelling. This is used to explore how technologies are likely to play out in a highly heterogeneous construction sector. They especially privilege the views of small and medium-sized enterprises (SMEs) which are held to be more representative of the construction sector than tier 1 contractors. A useful methodology is provided for structuring a much broader and more realistic debate about the future role of technologies in construction.
Table of Contents
Modern methods of construction: reflections on the current research agenda
S.D. Green
Fire performance and regulatory considerations with modern methods of construction
B.J. Meacham
Speculation beyond technology: building scenarios through storytelling
R.M. Dowsett, M.S. Green & C.F. Harty
Commentaries
The Need for a 'Critical Turn' in Construction Management Research
R Leiringer & A Dainty
Modernize and Die? Challenging Technological Optimism in Construction
F. Sherratt
Situating MMC within Technological Adoption
G. de Valence
Modern methods of construction: unintended consequences
S.D. Green
Critical reflections on the Construction Playbook
S.D. Green
A history of failed dreams: modern methods of construction and Katerra
A. Rabeneck
Email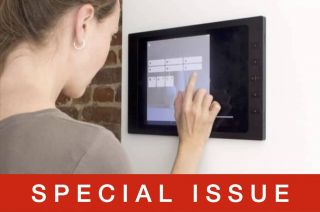 Previous article
Energy, Emerging Technologies and Gender in Homes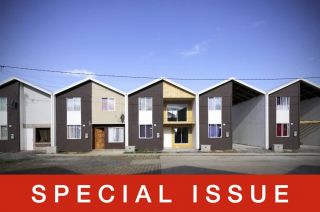 Next article
Housing Adaptability