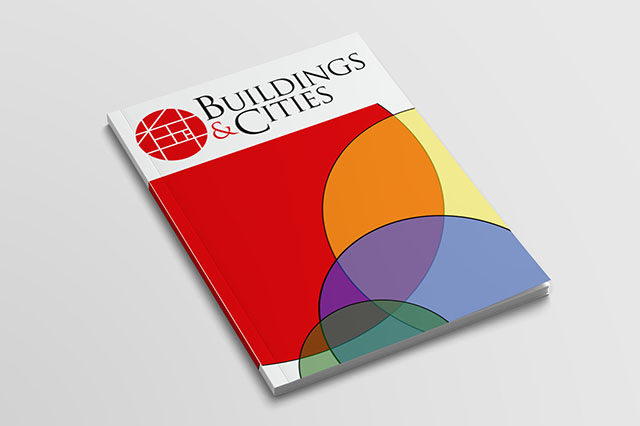 It is our pleasure to welcome you to the Buildings and Cities journal. We are created by and for the research community that we serve. Our emphasis is on creating, supporting and maintaining a vibrant global and inclusive community of authors and readers.
Our content is diverse and cross-disciplinary. Buildings and Cities considers the interplay and interactions between the different scales of region, city, building stocks, neighbourhood, street or block, and the individual site / building. We also address fragmentation – of disciplinary boundaries and responsibilities, regulation and governance, research and practice.
Understanding how these elements interact is critical for meeting the current challenges we face in policy and practice. We will bring additional content to you – briefing papers, synthesis articles, policy analysis, replication articles, methods articles, commentaries, book reviews.
We're innovative. We will actively encourage engagement with the end users of research – policy makers, practitioners, clients and wider society. We recognise that the dialogue must be two-way to be meaningful. In addition to content on our website, we will partner with organisations to host events to discuss research needs, research findings and the actions that need to arise.
We're launching this journal to respond to the multiple crises and challenges facing the built environment. First and foremost are the challenges in our towns, cities and peri-urban areas to create a built environment that supports human development and ecological systems and reduces resource demand and GHG emissions. Places that are safe, healthy, inclusive, sustainable and adaptable over time. A built environment that mitigates climate change and makes a positive contribution to global and local vitality. The professional responsibilities owed to society are shifting; consequently education, training, skills and organisational practices need to respond.
The editors have a proven reputation for providing a rigorous, high-quality peer-review process for journal articles and curated themed issues. Our previous success at Building Research & Information shows what we can deliver with confidence. We use a double-blind peer review system with a minimum of 3 expert reviewers. Our editors advise and assist authors with the feedback they receive.
We recognise the enormous contribution that authors, reviewers and editors contribute to this journal – so we don't exploit authors' and reviewers' work by extracting a profit. Any surplus will go into the journal or back into the research community as small grants or financial assistance for publishing. We're independent from large publishers who impose strictures on their journals and editors. As a not-for-profit organisation, we are not motivated to publish more and more to benefit shareholders (we have no shareholders).
You are invited to participate in this active community and contribute your research and insights. We will encourage a two-way dialogue and exchange with practitioners, clients, policy makers and the public.

Richard Lorch,
Editor in Chief
Email