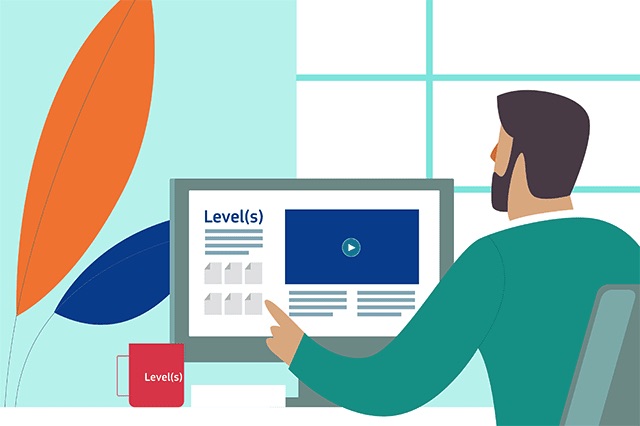 The 'Level(s)' provides professionals with a framework guiding the sustainability performance assessment of buildings.
Building sector policies and legislation at EU level are being updated to help improve sustainability performance throughout the building life cycle – from design to end-of-life. This reorientation to a more circular built environment will be essential in delivering on commitments under the European Green Deal to reduce net greenhouse gas emissions to zero by 2050 and to decouple economic growth from resource use.
The 'Level(s)' provides professionals with a framework guiding the sustainability performance assessment of buildings. Josefina Lindblom (Directorate-General for Environment, European Commission) explains how construction professionals, property developers, investors, business leaders and policymakers at national, regional and local level can prepare for EU legislation and embrace these changes.
What is Level(s)?
Level(s) is a sustainability performance assessment solution. It has six objectives, addressing the main sustainability considerations throughout the building life cycle, from planning and design through to deconstruction and demolition. It can be used by all kinds of buildings professionals, including construction managers, property developers, investors, planners, procurers, product manufacturers, architects, waste management professionals and many others.
The sustainability indicators within each Level(s) objective describe how a building's performance can be aligned with EU policy in areas such as energy, material use, water, waste, and resilience to climate change.
While Level(s) has been freely available since October 2020, the European Commission (EC) recently published a new eLearning programme to make Level(s) easily accessible to professionals across the sector.
Why use Level(s)?
The use of Level(s) helps an individual or organisation stay ahead of (and be compliant with) revisions to legislation. For example, the EC has proposed a revision to the Energy Performance of Buildings Directive. It calls for buildings professionals to calculate the life cycle Global Warming Potential (GWP) for most new builds from 2030, using the Level(s) methodology. For large buildings (with a useful floor area of more than 2 000 m2) the obligation to calculate GWP would apply in 2027.
Level(s) also informed the recent Commission Proposal for the Construction Product Regulation, which sets harmonised rules for CE marking construction products in the EU. This proposal covers the macro objectives of Level(s) in the 'basic requirements for construction works' in Annex I of the Regulation. Characteristics addressed in Level(s) will be part of the declaration of performance for CE marked products.
Level(s) is referenced in the proposed revision of the Energy Efficiency Directive (EED) too, adopted by the Commission in July 2021. For the first time, the EED encourages Member States to include the life cycle perspective when procuring public buildings. Furthermore, Level(s) will be the basis for the revision of the Green Public Procurement Criteria for office buildings. These criteria will be expanded to cover schools and social housing, and will pay particular attention to renovation. The intention is to make them even more firmly based on circularity and life cycle principles. Level(s) is therefore helping to guide changes to several pieces of legislation and creating a strong incentive for the building sector to adopt the framework.
Professional upskilling
The eLearning programme has been developed for professionals involved in each or all the different stages of the building lifecycle. The course materials also highlight the roles and responsibilities for each type of building professional when using Level(s). This means the eLearning programme is suitable for use by experts throughout the built environment. The programme covers all the Level(s) sustainability performance assessment indicators.
In addition, a new Calculation and Assessment Tool (CAT) makes it easier to measure sustainability performance. CAT supports complete life cycle assessments using Level(s) during the different life cycle stages. It is a user-friendly solution for completing Level(s) assessments on your building projects and provides a simpler way to calculate and compare results between different projects. Its interface is designed with SMEs and micro-enterprises in mind and there are no fees or charges for using CAT. The most common uses of CAT are:
Testing different approaches to the design, construction, de-construction and maintenance of a building.

Evaluating the relative advantages and disadvantages of, for example, different materials and design options when exploring the most effective solutions for your project, taking into account sustainability considerations and life cycle costs.

Compiling a choice of sustainability performance options in a clear and transparent way for your clients.
Further information
Webinar introducing the new tools and addressing questions from buildings professionals:

https://www.youtube.com/watch?v=-ms2XF9iSW4

Information on Level(s), the eLearning programme and CAT tool:

ehttps://environment.ec.europa.eu/topics/circular-economy/levels_en

The Level(s) LinkedIn Group provides updates on the programme and eLearning:

https://www.linkedin.com/groups/12501037/

The Commission will be hosting a session on Level(s) at the European Week of Regions and Cities on 12 October 2022. To be notified when online registrations open, join the LinkedIn Group (link above).
Email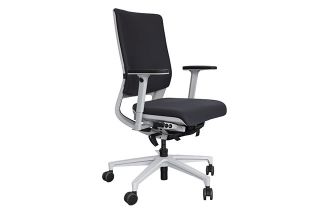 Previous article
Mainstreaming Personal Comfort Systems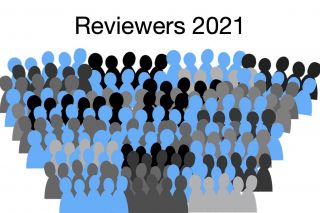 Next article
2021 Reviewers