How can this low-energy approach to personal thermal comfort be implemented?
Mechanical engineer David Heinzerling, PE (principal at Taylor Engineers and chair of ASHRAE Standing Standard Project Committee 55 – SSPC-55, the committee overseeing the ASHRAE Standard 55: Thermal Environmental Conditions for Human Occupancy) looks at the barriers and opportunities for mainstreaming Personal Comfort Systems.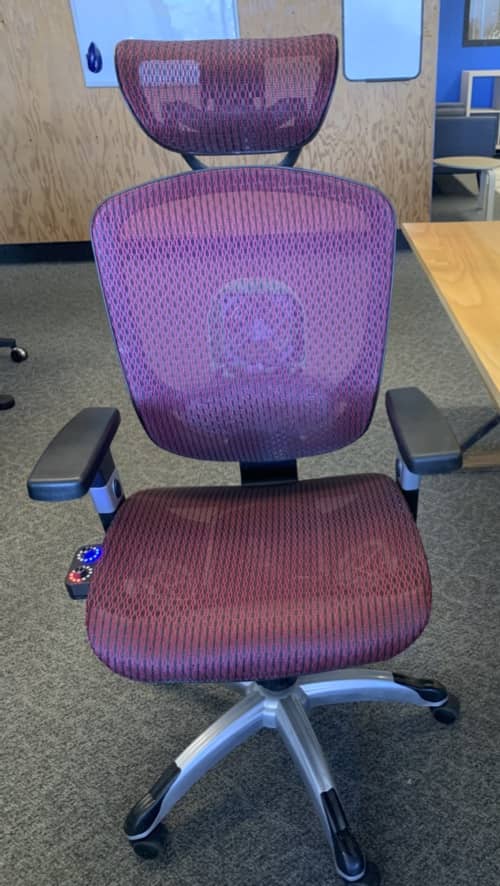 Personal comfort systems (PCS) offer clear thermal comfort benefits and potential energy savings. Thermal comfort surveys in commercial buildings with HVAC systems consistently show relatively low satisfaction levels. While there are often multiple reasons for such low satisfaction ratings, one of the primary reasons relates to the fact that thermal comfort satisfaction is quite personal and time-sensitive. A single set of environmental conditions will never satisfy more than 80% of occupants and most often even fewer. Thus, thermal comfort is inherently personal and consequently, I think PCS are the only solution to achieve high thermal comfort satisfaction in buildings.
Historically, I think most of us in the building services industry have seen the need for personal comfort systems as indications of failures of the base mechanical systems or architecture. While those failures of mechanical and architectural designs are real, and the design community should of course do better; the use of PCS is not necessarily indicative of a building's design problems, but of the personal nature of thermal comfort. Unfortunately, devices like space heaters, which are not truly PCS devices given their impact on more than one occupant, may have contributed to a stigma against personal thermal comfort devices. Consequently, some education of owners and engineers regarding energy-efficient, cost-effective PCS solutions is required to overcome any perceived stigma.
While PCS are the key strategy to achieving high thermal comfort satisfaction, they also offer potential energy savings when used to expand the setpoints of the base building mechanical system. If the mechanical systems are designed with a wider temperature band and integrated PCS, there are mechanical system first cost savings as well. I don't think there is much resistance in the design community to the fundamental idea behind PCS and many probably recognize the benefits of such systems for improving occupant satisfaction, but very few would go the extra step of relying on PCS as a fundamental element of the building conditioning strategy. It is easy (or at least easier) to sell PCS as an add-on, but it is difficult to sell PCS as a strategy that allows the base-building mechanical systems to be downsized. There are multiple potential issues associated with complete reliance on PCS as a fundamental part of a mechanical strategy allowing system downsizing and substantial energy savings:
There are limited commercial products available (chicken and egg problem). Designers want more commercialized PCS products and greater market penetration to feel comfortable designing around them, while manufacturers also want more market penetration and more demand for a product before they will feel comfortable investing in new product lines.

For products that do exist, most don't work for all people in all situations and not all PCS are feasible for many common activities within buildings. To take credit on the base-building system side, all occupants must have access to PCS and be comfortable using it.This approach of PCS-integrated mechanical systems for the purposes of energy savings and potential first-cost savings is fundamentally different than traditional mechanical design. A traditional design is based on setpoints that attempt to make the least number of occupants unhappy (and those who are unhappy can trim their comfort with PCS); whereas a PCS-integrated design may purposely push the background setpoint to the edges of the comfort zone for energy benefits, requiring most occupants to trim their comfort with PCS. Many people will not like having to use PCS to achieve comfort when they didn't have to use PCS to be comfortable in the past, perhaps leading to negative satisfaction outcomes.

Owners need to fully buy-in to concept before an engineer will feel comfortable relying on the technology to downsize their base-building mechanical system.

PCS devices are almost always OFOI (owner-furnished, owner-installed) and thus out of the hands of the design engineer to a large extent.
Issues 1, 3, and 4 are perhaps solvable with better market penetration. Issue 2 is not easily solvable and is likely to continue to be a sticking point creating hesitation in designers. Cost savings coupled with successful example projects may drive owners and engineers to overcome that hesitation on certain projects, but it is unlikely to be overcome on most. Approaches that I would consider somewhat "pseudo-PCS" are likely to be the solutions that have the best ability to reduce first-costs and energy costs. For example, ceiling fans offer the ability to decrease ductwork distribution (by creating the air mixing that the final runs of duct-distribution are intended to achieve) and increase cooling setpoints (through their cooling effect). However, using ceiling fans for these purposes means that control must be zone-based rather than personal: the strategy inherently relies on larger spatial areas of influence. In addition, this strategy is not necessarily intuitive to the occupants. Once personal control is removed, the primary thermal comfort benefits of PCS are also removed.
The concept of PCS as a thermal comfort bonus system rather than a required system is also the best strategy for getting PCS into the marketplace. If large, cutting-edge, market-driving clients (tech companies, upscale developers, green companies with brand recognition like Patagonia, REI, etc) were to demand PCS because they want the best possible system for their high-paid knowledge workers, then they can help set trends and change the market. PCS can also offer added resilience benefits to base-building mechanical systems. If conditioning systems are down, devices like fans and heated/cooled chairs can allow occupants to stay in the building in such situations. Once PCS has additional market penetration as a thermal comfort bonus and resilience system, then greater opportunities open up for potentially using it as an energy saving or first-cost reduction strategy. Email
Read also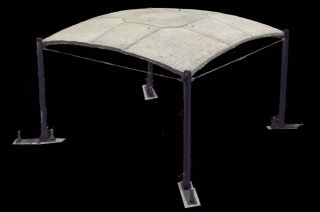 Previous article
How R&D is Reducing the Use of Concrete