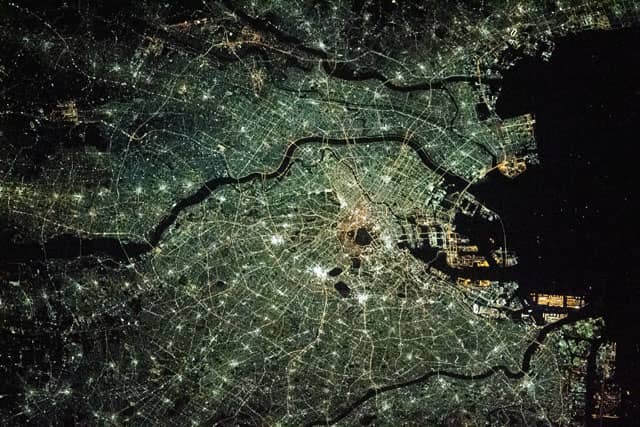 By Maria Balouktsi (Karlsruhe Institute of Technology, DE)
It is broadly accepted that cities have a crucial role to play in delivering GHG reductions and many initiatives already exist. However, more needs to be done in policy and practice to coordinate, facilitate and accelerate the role of cities in delivering substantial mitigation.
Why is the role of cities critical?
Although recent pledges by individual national governments represent a major advancement for global mitigation efforts, they fall far short of meeting the Paris Agreement goal of limiting the global average temperature rise to well below 2 °C, compared to preindustrial levels, let alone the 1.5 °C target (Carbon Brief, 2021). It is now widely recognised that cities can potentially make a significant difference in global decarbonisation. Activities taking place in cities account for more than 70% of global emissions (IEA, 2008).The 'city' is not only an important object of assessment and level to act, but also a dense network of actors and agents of change (Balouktsi, 2020). Collaborations with city administrations, local businesses, and civil society may facilitate the work of governments in delivering ambitious emission reductions.
Furthermore, cities create space for systemic change. To prevent a 1.5 °C rise, actions are needed across every sector and area of activity. Cities can serve as living laboratories of climate actions and city governments can demonstrate climate leadership by experimenting with a range of innovative policies. In this regard, city governments can bring "on board" and collaborate with other stakeholders operating in cities including businesses, finance sectors, universities and civil society groups, especially those who represent vulnerable groups (Klinsky and Mavrogianni, 2020). Through this bottom-up process, important lessons can be drawn from experiences and challenges on the ground.
Equally important, cities can also use their collective power to level up national ambitions. There are already examples of cities demonstrating this power. For example, in reaction to President Trump's 2017 decision to withdraw from the Paris Agreement, hundreds of US cities publicly committed to continue with delivering emission reductions through coalitions such as Climate Mayors, We Are Still In and America's Pledge. In South Korea more than 200 local governments in 2020 collectively declared a climate emergency (Greenpeace, 2020), which urged the central government to pledge carbon neutrality by 2050 some months later.
What's needed to enhance the mitigation potential of cities?
Harness the momentum of Cities Race to Zero Initiative

. More than 700 cities have already committed to this (UNFCCC, 2021). An analysis and assessment of frontrunner cities of different geographies and contexts (e.g. GDPs) is urgently needed. It is important to identify context-specific challenges and avoid reproducing the North–South divide seen in multilateral responses at the city level. This will encourage a more diverse array of cities to take immediate climate action and a more supportive policymaking environment. In addition to motivating other cities to join this race, frontrunner cities can also serve as an example for their nations; cities' targets and timetables often go far beyond those agreed by national governments and this can exert direct influence during present and future COP negotiations.

Shift the focus to consumption

. This is a need for both cities and national governments. ICLEI strongly recommends along with setting science-based targets when striving to achieve net zero emissions to also use a consumption-based approach to address "scope 3" emissions (ICLEI, 2021). Scope 3 emissions include the embodied emissions associated with goods and services consumed in cities (such as food, clothing, electronic equipment, construction materials, aviation, etc.) but produced outside city borders. This serves the interest of covering all emission sources and possibilities of influence or action. To accelerate the global effort towards net zero it is no longer sufficient to hold countries accountable only for the GHG emissions within their borders. Embodied GHG emissions in imports are significant. Cities, as the level closest to people and their consumption habits, can set an example in this direction and provide realistic and appropriate solutions. Already the recent work from the C40 (2018)

on Consumption-Based Emissions in Cities is a first step towards thinking differently about emissions reduction.

Create frameworks and tools to embed subnational contributions in their respective NDCs

. Analyses of both the first round of Nationally Determined Contributions (NDCs) to the Paris Agreement in 2015 and the second round of updated NDCs by some countries in 2020 show that cities are not sufficiently recognised and integrated as

systems and actors in the national climate strategy (Climate Chance, 2021). Governments prefer adopting sectoral approaches but this neglects the mitigation potential associated with the high spatial concentration of people, infrastructure and economic activity, especially in a consumption-based perspective. Tools should be offered that quantify the additional reduction potential of bottom-up actions and help their integration in NDCs.
In conclusion, city administrations and their ability to trigger action by citizens and other local actors can contribute to climate protection in the spirit of UN Sustainable Development Goal (SDG) 12 – Responsible Consumption and Production. Cities should be recognized even more as a specific level of climate action and leadership. Focused efforts are needed to understand more broadly and track cities' progress towards their own commitments and how this contributes to national ambition.
References
Balouktsi, M. (2020). Carbon metrics for cities: production and consumption implications for policies. Buildings and Cities, 1(1), 233–259. http://doi.org/10.5334/bc.33
Carbon Brief. (2021). UN: New national climate pledges will only cut emissions 'by 2%' over next decade. https://www.carbonbrief.org/un-new-national-climate-pledges-will-only-cut-emissions-by-2-over-next-decade
Climate Chance. (2021). Global synthesis report on local climate action: assessing climate action led by local and subnational governments. https://www.climate-chance.org/wp-content/uploads/2021/04/local-action-report-2021-eng_vdef-1.pdf
Greenpeace. (2020). 226 South Korean local governments declare climate emergency. https://www.greenpeace.org/international/press-release/43507/226-south-korean-local-governments-declare-climate-emergency/
ICLEI. (2021). ICLEI's Climate neutrality framework: accelerating integrated climate action for sustainable urban development. https://e-lib.iclei.org/publications/ICLEIs_Climate_Neutrality_Framework.pdf
IEA. (2008). Energy use in cities. In: World Energy Outlook. Paris: International Energy Agency & Organisation for Economic Co-operation and Development.
Klinsky, S. and Mavrogianni, A. (2020). Climate justice and the built environment. Buildings and Cities, 1(1), 412–428. http://doi.org/10.5334/bc.65
UNFCCC. (2021). Race to zero campaign. https://unfccc.int/climate-action/race-to-zero-campaign
C40. (2018). Consumption-based GHG emissions of C40 cities. https://www.c40.org/researches/consumption-based-emissions
Email
Read also