By Sofie Pelsmakers, Elizabeth Donovan, Aidan Hoggard, Urszula Kozminska. RIBA Publishing, 2022, ISBN 9781859469644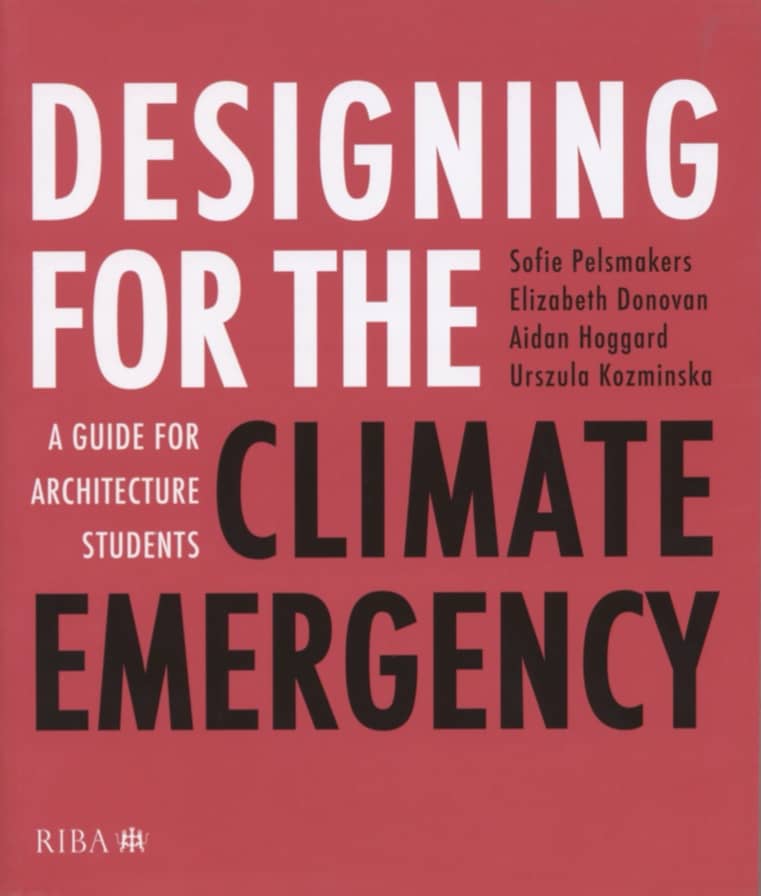 Koen Steemers reviews the book that establishes the climate agenda for architectural education.
I have been waiting for a book like this to emerge – a comprehensive guide for architecture students and teachers that systematically establishes the agenda required to address the climate emergency.
Since the start of the modern environmental movement in the early 1960s, with the publication of Rachel Carson's Silent Spring and NASA's photograph of Earthrise, there have been a number of cycles of environmental awareness culminating with today's climate emergency. Our current energy price crisis, triggered in part by the Russian invasion of Ukraine, is reminiscent of the 1973 oil crisis that resulted in energy price rises of 300%, which at that time had a direct response in architecture. The proliferation of solar designs, building on early 20th century pioneers such as the architect George Fred Keck, were often technologically-driven energy conserving and generating constructions. However, they were met with equal amounts of fascination and revulsion. The primary focus on energy as a design driver led to critical discourse, not least in relation to problems of aesthetics.
In UK architectural education during the 1980s solar architecture case studies began to appear in the curriculum, typically as part of the 'environmental services' lecture courses. This evolved into consideration of architecture as a passive design response, limiting or avoiding the need for mechanical services through design of form, facade and fabric. A subsequent shift in course titles to 'environmental design' addressed both the science and increasingly human experience of light, air and sound in buildings. Through the 1970s and 1980s the environmental agenda began to expand and consolidate through movements led by Greenpeace and Friends of the Earth. Sustainable development was defined in 1987 and broadened the debate to encompass economic, social and environmental protection for future generations.
Today, 'sustainable architecture' is a mandatory core curriculum topic for architects that addresses climate change mitigation and adaptation, and includes low carbon and low energy design over the life cycle of a building. However, for students the subject is still dissipated in subcategories of various educational criteria. Despite this, building professionals have responded to the climate emergency agenda (e.g. Architects Declare and Architects Climate Action Network), the industry has developed ambitious targets (e.g. Royal Institute of British Architects' (RIBA) 2030 Climate Challenge) and design frameworks (e.g. the Cross-Industry Action Group's Climate Framework and the London Energy Transformation Initiative's Climate Emergency Design Guide). The Climate Framework is an example of industry and universities coming together voluntarily to develop a holistic response to the climate emergency for practice and academia. It comes close to the ambitions of the book Designing for the Climate Emergency but is more of a primer and not specifically targeted at students or studio-based teaching. Nevertheless, the six key themes covered and the resources provided have been valuable at advancing the agenda.
There is a plethora of books written on sustainable architecture, from practical and theoretical perspectives, that appear on the reading lists of general undergraduate and specialist postgraduate degrees. Most are specialised in certain aspects (energy or carbon, materials, ecology, post-occupancy evaluation, health, etc.) and each brings value, particularly for current practice and academic reference. Apart from rare examples (e.g. Alison Kwok's Green Studio Handbook) they do not provide a coherent and comprehensive framework targeted specifically at students of architecture or meet the pressing need for a new design approach. This is what Designing for the Climate Emergency addresses and why it is such a timely and valuable contribution.

The ethos of this book is perhaps most effectively encapsulated in this quote from the introduction:
We must make an urgent shift in the values we hold, and how and why we do things. There is no room for error. Instead of seeing things as alarmist or an attack on our creative pursuits, it requires determination, conviction and optimism to trust that we are part of the solution, not the problem. And it requires more, not less, creative thinking.
The aim of the book, written by four architecture academics who are particularly knowledgeable and well-placed to articulate the issues, is to provide guidance for architecture students to create sustainable designs that meet the challenges presented by the climate emergency. It builds on a simple definition of the design process (discussed below) in order to present a clearly structured learning framework that introduces 'climate emergency design themes' to achieve increasingly integrated, comprehensive and complex knowledge. The authors define 10 design themes that provide a comprehensive framework for climate emergency design aspects, and it is worth being explicit here to reveal the breadth of the book's ambitions:
Future and global responsibility
Infrastructure
Environment
Passive resilience
Energy and CO2
Materials
Health and wellbeing
People and community
Delight
Performance
Each theme is clearly defined to identify the design objectives and principles, supported by rules-of-thumb and examples. Each is mapped onto relevant UN Sustainable Development Goals and the RIBA 2030 Climate Challenge and Outcomes, ensuring that there is an effective correlation and integration of relevant standards and objectives. This enables students to see how their role as future architects sits in the wider climate emergency context.
A key success of the book is that it is organised in to five chapters that broadly follow the 'five-step iterative design process' of an architecture student: explore, define, imagine, testing and feedback. Intelligently, this design process is mapped on the RIBA Plan of Work. In each chapter an appropriate combination of design themes is discussed, and clear advice is provided as to how and what to pursue through the design process. It is refreshing that the authors urge students, and show them how, to prioritise a limited number of climate emergency design themes that are particularly relevant to their design stage and to their project, rather than expect the reader to grapple with, understand or optimise (were that even possible) for every design theme. They have helpfully identified three core themes – global (theme 1), environment (theme 3) and people (theme 8) – to start with, and then to add additional themes as a student progresses through their degree, culminating in an engagement with all ten themes by the end of the 5th (final) year of study. This is realistic and practical, and a helpful guide for design tutors in setting studio programmes and related lecture courses. The clarity of the overarching structure, organised around the five design stages and incorporating 10 design themes, thus brings direct and immense pedagogical value.
What is also very impressive is the detailed organisation of the book, revealing an exceptional degree of commitment, care and attention to detail. Cross referencing in the book is meticulous, highlighting links to other sections, definitions, notes and figures. Each key section is accompanied by valuable checklists and summaries of design themes relevant to the design stage. Short lists of inspiring architectural case study examples are listed at appropriate points to demonstrate key ideas, encouraging students to pursue research outside the contents of the book. Copious figures and diagrams are included to encapsulate the ideas being discussed, and these are consistently clear and informative. Illustrated examples of student projects are given for key design themes and design stages, demonstrating the creative richness of climate emergency design possibilities. References are included sparingly only where necessary. Even more usefully, a concise list of further reading material is listed, organised into the design stages, encouraging student to develop more in depth knowledge and technical skills. Finally, messages for practitioners are included which provides a useful CPD function. This level of attention to detail is not only incredibly valuable as an pedagogical resource, but also exemplifies a level commitment and quality of work that will be instilled in the reader of this book.
Although a book is by definition linear in structure, this book provides different ways of being read – following the links on key themes, cross references or the image-based content – that reflect distinct and iterative design approaches. An interactive digital medium could arguably be more appropriate, so it is welcome to note that the book refers to an online resource developed by lead author, Sofie Pelsmakers, and her colleagues at www.arch4change.com. This EU project website aims to develop a 'digital climate change curriculum for architectural education' – watch this space.
Designing for the Climate Emergency is not only timely and valuable, it is an urgent and necessary resource to all those teaching and studying architecture. It will be an essential guide to ensure that architects can address the climate emergency with creativity and success. If architectural education does not tackle this challenge now and equip the next generation with the necessary skills and knowledge to build on the legacy of the environmental movement, it will fail us. Buy this book, recommend it to students and start planning your courses and studios to incorporate designing for the climate emergency. I will.
Email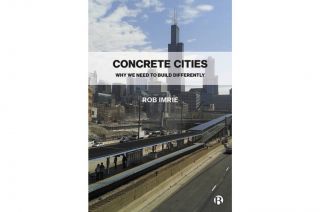 Next article
Concrete Cities: Why We Need to Build Differently