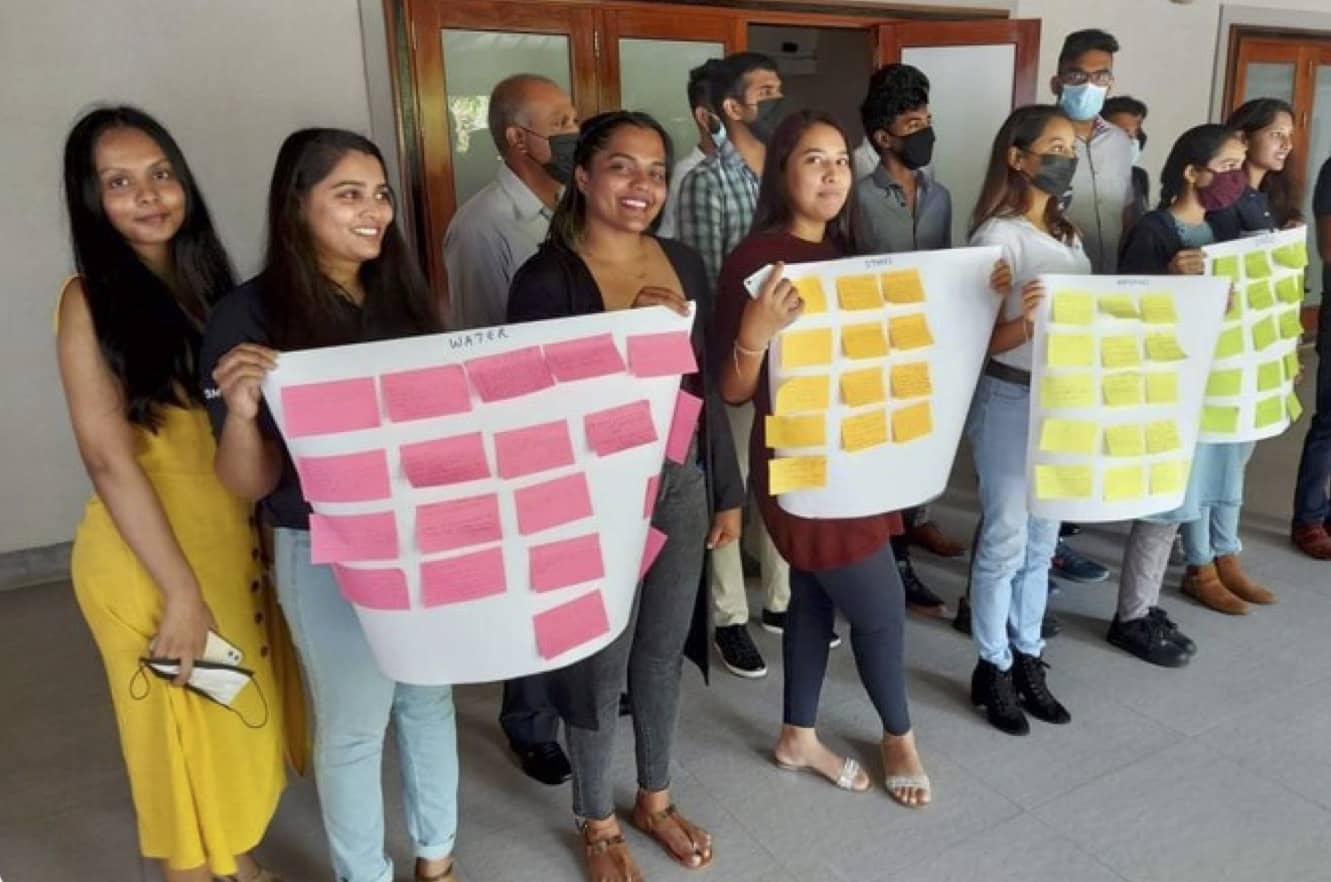 By Mahendra Gooroochurn (University of Mauritius)
COP27 has special significance for the African continent which has the lowest carbon emissions and is predicted to have high economic growth over the next decade. For this growth to take a different, more sustainable path, it is crucial to involve and empower local communities in decision-making and delivery. Grassroots level actions can help to deliver climate solutions.
The major concern highlighted in previous UN Conference of the Parties (COPs) is the lack of practical implementation of policies at grassroots level. This explains climate activists' discontentment. Policies put forward by world leaders are often insufficiently supported with concrete plans and programmes to achieve them. Vyas et al. (2022) recommend a framework to monitor and evaluate the Nationally Determined Contributions (NDCs). They stress the importance of government-community partnerships for delivery. The crucial role of community engagement, including personal climate action, is emphasised by Godsmark (2022), while Ballard et al. (2021) noted the beneficial development of civic engagement skills through climate action initiatives for young people, further recommended by Macdonald et al. (2013).
If climate action is to succeed, then solutions need to be co-created with the members of the community. A wealth of traditional practices can be moblised to tackle the pressing issues e.g. flooding, barren land, pests and weather extremes (Singh et al. 2022). Effective climate action is multi-faceted and involves several factors:
climate change is a well-proven social and real phenomenon, touching the lives of everyone
it is not only the role of governments to deal with climate change, although they have a major part to play
educating and empowering the general population to participate in climate action are fundamental ingredients for success, both at voluntary and business levels
citizens have a wealth of knowledge to co-develop climate solutions, which has the added benefit of increasing likelihood of acceptance.
To deliver climate action, government-community partnership is essential. Three recommended initiatives are:
Change the educational curriculum. Although the primary and secondary school curricula consist of topics related to climate change, it is not formally taught as a serious environmental hazard facing humanity. For Mauritius, this would focus on damage to coral reefs and erosion of coastlines. These and other cases of climate change consequences serve as real-life experience for students.
Promote active citizen participation in climate action. There is a strong need for academics to make research findings widely accessible to the public. Governments have a role to promote interaction between the community and universities/research institutes. This includes creating capacity within local communities and organisations to create and deliver climate action projects. The research community has a key role to play in developing bespoke climate solutions by adapting research findings to local circumstances. This requires funding with an emphasis on outreach with clear and measurable impacts.
Showcase positive solutions.

Practical solutions are persuasive. There is a need to showcase the expected outcomes of proposed measures by constructing prototypes which can be visited and experienced by the community.
Community outreach in Mauritius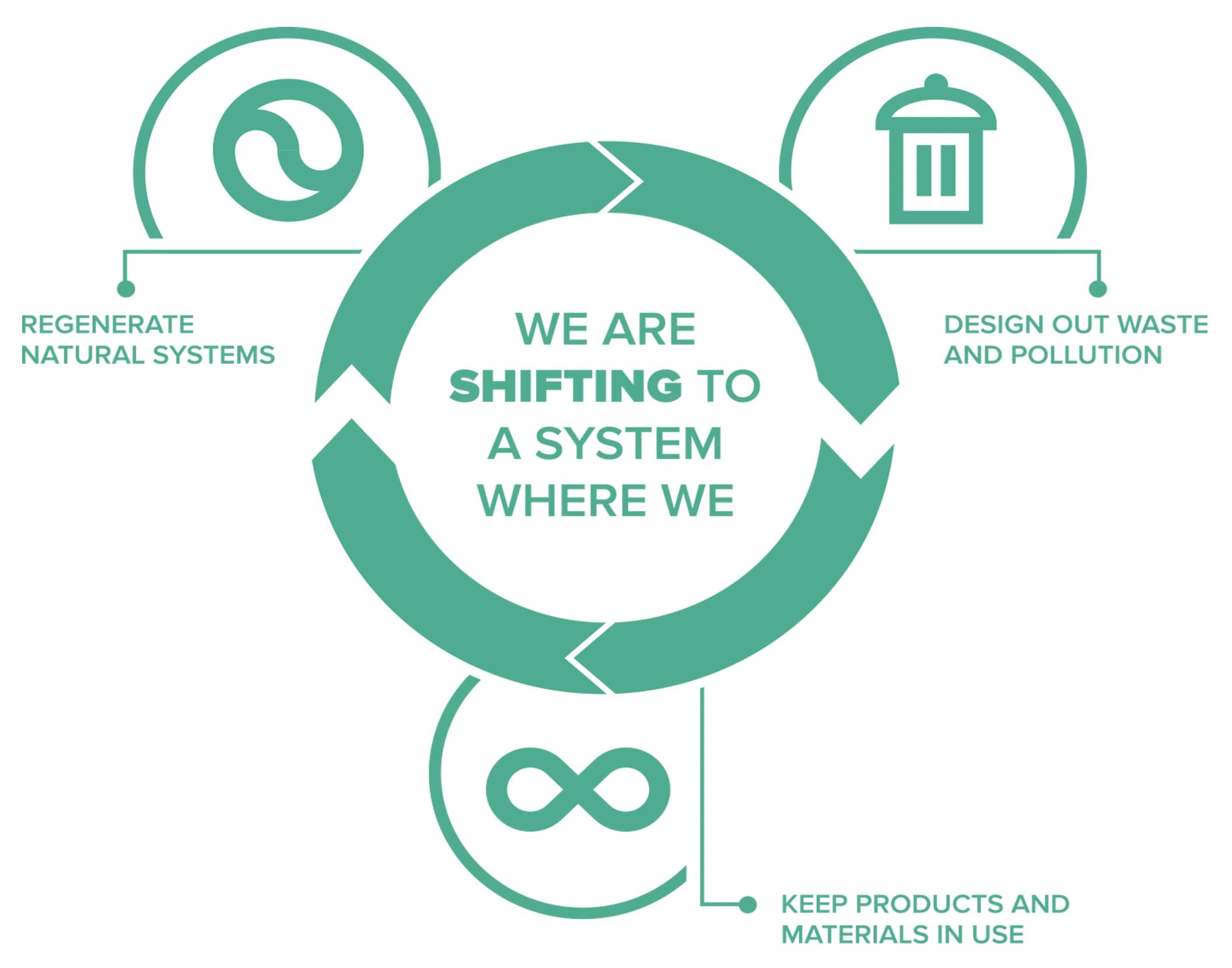 A good example of a community outreach project undertaken in Mauritius is the circular homes concept (Gooroochurn 2022). Research deliverables were simplified and a practical example was used to educate and empower the local community. The circular homes concept evolved from feedback received from the young people on their climate change perspectives and apprehension. The three pillars of the circular economy (CE) framework were applied (Figure 1) and were very effective in community outreach workshops by raising awareness on sustainable development, promoting environmental stewardship and leading to climate action.
The circular homes concept enabled a practical demonstration of how climate change is caused from household activities. Through the activities of the workshop, each individual draws a picture of their home, gains an understanding of heat gains with respect to the solar path and layout, and can then apply passive strategies to improve thermal comfort based on the research findings reported by Gooroochurn et al. (2021). Participants also reflect on how rainwater run-off is channelled and can then seek ways to either harvest the run-off or find means to percolate into the ground. Potential solid waste management solutions can be achieved by practising segregation at household level, and subsequently by working with other members of the community, social enterprises and recycling companies. Government and private sector support are needed for the practical implementation of circular homes around Mauritius as pilot studies to demonstrate the climate action benefits.
References
Ballard, J., Borden, L. & Perkins, D.F. (2021). Program quality components related to youth civic engagement. Children and Youth Services Review, 126, 106022.
Godsmark, C.N. (2022). An igniter for personal climate action? Journal of Climate Change and Health, 6, 100133. https://doi.org/10.1016/j.joclim.2022.100133
Gooroochurn, M., Coret, J.Y., Brown, N., Venkannah, S. & Wright, A. (2021). Assessing the efficacy of passive measures for the tropical context of Mauritius through parametric simulations and in-situ measurement. CIBSE 2021 Technical Symposium, 13-14 July 2021.
Gooroochurn, M. (2022). Circular homes – an energy-water-materials nexus for community climate engagement and action at grassroots level in the built environment. Results in Engineering, 15, 100548. https://doi.org/10.1016/j.rineng.2022.100548
MacDonald, J.P., Harper, S.L., Willox, A.C., Edge, V.L. & Rigolet Inuit Community Government. (2013). A necessary voice: climate change and lived experiences of youth in Rigolet, Nunatsiavut, Canada. Global Environmental Change, 23(1), 360-371.
Singh, P., Tabe, T. & Martin, T. (2022). The role of women in community resilience to climate change: a case study of an Indigenous Fijian community. Women's Studies International Forum, 90, 102550. https://doi.org/10.1016/j.wsif.2021.102550
Vyas, S., Khatri-Chhetri, A., Aggarwal, P., Thornton, P. & Campbell, B.M. (2022). Perspective: Tthe gap between intent and climate action in agriculture. Global Food Security, 32, 100612. https://doi.org/10.1016/j.gfs.2022.100612.
Email
Read also